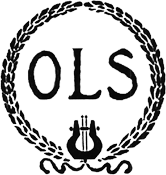 The Mystix are coming to One Longfellow Square on Saturday, September 3!
This is going to be a great show featuring very special guest Danielle Miraglia!
Those of you who were at the Birdseye Lounge show will remember the Danielle's stunning performance that brought down the house! A 2015 nominee for the Boston Music Awards, Danielle has also shared the stage with the likes of Johnny Winter, Bettye Lavette, John Hammond Jr., Joan Osborne, John Mayall, Sonny Landreth, John Oates, Colin Hay, Robert Cray, Rodney Crowell and many more.
So come on up to Portland! See Danielle Miraglia and her famous Gibson! And experience the unique excitement of The Mystix: Live!
Show Details:
Venue: One Longfellow Square
Date: Saturday, September 3rd
Time: 8:00
Get tickets at: https://onelongfellowsquare.com/event-registration/?ee=583