New Mystix Unplugged Shows in 2018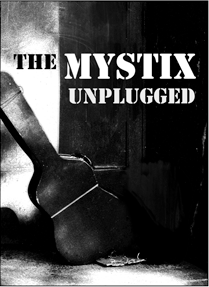 Following the success of their December show, The Mystix Unplugged will continue perfoming in their intimate, accoustic-based format! The band will play several small clubs in the Spring/Summer of 2018! These venues promote a closer bond with the audience and enhance the band's notable musicianship and soulful, spirited, lighthearted performances.
Here are the dates so far:
May 12 at Portsmouth's Book & Bar
June 1 at The Castle on Charles
July 21 at Maudslay Arts Center
And more to come! Don't miss out! Check our Calendar page for details and new dates.