Meet the New Mystix Unplugged Band Members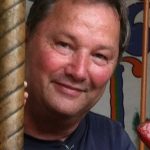 The Mystix would like you to welcome Mystix Unplugged band members Rick Nelson (drums) and Bill Mather (bass)!
In addition to playing in the original Jo Lily Band and Duke & the Drivers, Rick Nelson recorded three albums on the Warner Brothers label and also toured with 'The Hit Man" – singer songwriter Chip Taylor. He also performed with the Sha-Na-Na All-Stars (aka The Alka-All-Stars) and has many other recording and touring credits including The Platters, Sleepy La Beef, Mitch Chakour, Noel Paul Stookey, The Swing Shift and The Ritz Roof Orchestra.
Bill Mather has played with James Montgomery, John Lincoln Wright, The 11th Hour Band, T Blade And The Fabulous Esquires, James Cotton, Buddy Guy, Hubert Sumlin, Luther Johnson, Otis Rush, John Lee Hooker and Big Mama Thornton.
Rick and Bill joined The Mystix Unplugged at their first gig in December and will return for the 2018 show dates. Don't miss this special line-up!